Verizon Gigabit Internet Announced $70 per Month
Verizon today announced that its Fios fiber optic internet offerings new package named with Verizon Gigabit Internet Connection. This Gigabit Internet offers slightly less than gigabit speeds although use Gigabit word. But the speed is still impressive, nearly 1 Gbps i.e 940 Mbps for download speed and 880 Mbps for up.
This Verizon Gigabit Internet priced at $70 per month. Along with the faster speeds, Verizon is also simplifying its service offerings for Fios internet in areas where the new speeds are available, in what seems to be an effort to strongly push the new plan. Verizon Fios Gigabit Connection provides revolutionary speeds at a revolutionary price.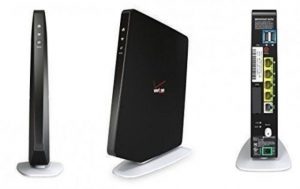 In areas where Fios Gigabit Connection service is available, Verizon now offers two tiers of standalone Internet service – 50 Mbps for $39.99 a month and Gigabit Connection for $69.99 a month when ordered online. Existing customers who wish to upgrade to Fios Gigabit Connection will be able to do so online starting April 30. Customers with Instant Internet service today will soon automatically receive Fios Gigabit Connection and will see their bills lowered.
Verizon Gigabit Internet
Verizon will also offer a bundled option with a two-year contract that nets you Fios Gigabit Connection with TV and phone. It set to cost $79.99 a month for the first year and $84.99 a month for the second.

According to Verizon, this new gigabit internet will be available to customers in the New York, New Jersey. Philadelphia, Richmond, Va., Hampton Roads, Va., Boston, Providence and Washington, D.C. areas also included.

Tags: