What Are The 5 Cheapest Data Plan For Tablet
Tablets are one of the most practical gadgets to bring as it is a lot larger than a smart phone and a lot lighter than a laptop. This wireless device allows you to connect online even if you are on-the-go. Its accessibility makes the tablet a valuable companion whether you just want to connect with social media, check on your email or even work while on travel. While Wi-Fi signal abound but it is always practical to have access to the internet at all times. If connectivity is an important part of using this gadget, then you might want to check cheapest data plan for tablet in the market today, 2018.
GigSky & AlwaysOnline
If your work requires you to regularly travel internationally then GigSky & AlwaysOnline are the best options. AlwaysOnlineWireless (AOW) and GigSky provide 4G LTE data connection for an hour or the whole day depending on your budget. With this data universal SIM you get coverage in more than 90 countries whether you use it on your tablet or unlocked phone.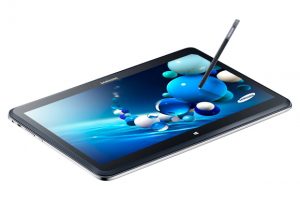 AOW has a variety of options from $0.99 for a 50MB connection per hour, $39.99 for a 3G connection for up to 15 days or $59.99 for a 5GB connection for up to 15 days. GigSky has a wider coverage in almost 189 countries worldwide. In North America, it offers a variety of connectivity options from 300MB for three days at $15 to 5GB for 30 days at only $50.
T-Mobile
If variety is a top consideration when it comes to choosing the cheapest data plan for tablet, then T-Mobile will offer you the most varied subscription options. This network does not only provide a free lifetime option but it also provides a variety of data options depending on your budget.
One of the reasons why most tablet users, especially iPad users, prefer this is the free 200MB every month. If you are a new user, you just have to shell out $10 for a 5GB data plan for 150 days. But once you use T-Mobile, make sure you continue to load it with any type of plan since your SIM will deactivate if left without a plan for over a year.
Verizon
This network is a great alternative if you don't have a strong coverage in your area for AT&T or T-Mobile. Verizon provides a variety of subscription options that can expire weekly or monthly. However, make sure you keep your plan activated regularly since the SIM will deactivate if left without a plan for over six months.
Verizon offers one of the cheapest data plan for tablet at $15 for 500MB for one week which automatically renews every month. If you want a longer coverage then get the $100 subscription for 10GB which automatically renews every two months.
Sprint
If you prefer a-la-carte data options then Sprint is the best choice as it offers coverage good for just a day, a well or even for months. You can opt to cancel your subscription with Sprint at any time too. The most important thing here is that unlike the other networks, you don't have to fear that your SIM will automatically deactivate if you don't choose an active plan at any time.
Sprint subscription is available from $5 for a 300MB data for 24 hours to $10 for 500MB for seven days. For data that automatically renews every month, you can choose from the $15 of 1GB data to $80 for 12GB data.
Straight-Talk Wireless
If you want the best of almost all networks then why not try Straight-Talk Wireless. Since it has a contract with the other networks, you can get a service at a price lesser than the price offered by AT&T, T-Mobile, or Verizon. If you are not yet sure which of the big networks will offer you the cheapest data plan for tablet, try the SIM Card from Straight Talk.
You can opt for the 1GB service for $15 to the 7GB service for $75. However, you have to bear with the service which most customers claim is poor and the lack of features that go with the plan.
Conclusion
There are many factors to consider when choosing the cheapest data plan for tablet including the type of plan which could be prepaid or postpaid. But whatever type of plan you need, make sure you choose not only the cheapest option but one that will work most effectively with what you need.

Tags: