How to solve Verizon unlimited data slow ?
Introduction
The data speed of Verizon customers is slowing down. Internet pages and media are loading very slowly in their smartphones and tablets. This effect has been observed by the customers as well as data analysts. Verizon recently reinstated their unlimited data plan in February. This was so that they could compete favorably against other mobile data providers such as Sprint and T-Mobile who already offer this data plan. After reinstating it, Verizon observed tremendous demand from customers. Seeing as the company has a number of customers that is almost double that of their competitors, this rise in demand put pressure on their infrastructure. This resulted in slow Internet connection speeds across the board. Here is more on the Verizon unlimited data slow and how you can solve this problem.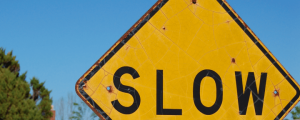 Why the data access is slowing down and what Verizon is doing about it
Verizon customers are experiencing slower Internet connection speeds due to immense pressure on the company's connectivity infrastructure. With so many customers signing up for the unlimited data plan, there is so much traffic on their data delivery paths that the net effect is slower speeds.
The company is trying to apply solutions for this. An example of such is limiting the quality of streamed video for its customers. This strategy is borrowed from T-Mobile. While it is effective in increasing overall data speeds, it goes against the net neutrality regulations put in place by the U.S. government. The other solution is to invest in more infrastructure for their wireless connection service.
How you can increase your own data transfer speeds
There is a way to boost the data speeds on your own smartphone. The first step is to go to your Settings and select the General option. Proceed to scroll all the way to the bottom. Once there, tap on Reset. This will open up a new menu where you can tap on Reset Network Settings. After that, allow your device to reboot. This will effectively improve your data speeds and result in a better Internet experience.
You can also refer to the online Verizon Internet connection troubleshooter. The company has a resource in their website which helps you to identify the speed of your device and make some settings to increase it.
Conclusion
Since reinstating their unlimited data plan, Verizon has experienced slower data speeds. Customers and analysts have observed this effect. The company is trying to implement solutions. In the mean time, a tip on how to increase the speed is indicated above for you.

Tags: