Sprint Pay Bill by Phone Number
How do I pay Sprint pay bill by phone number? If you use Sprint network in your phone, you have several options to pay your monthly bill. On of the options is pay by phone. The another use their mobile app.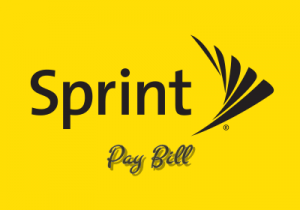 Sprint pay bill ways
The following options in details and its  the posting times.
Pay by phone
Dial *3 from your Sprint phone and follow the prompts. If you would like to make a payment by speaking with a customer service representative, there is a $7 Convenience Fee that will appear on your next bill. This Sprint bill method have 15 minutes for posting time.
Pay with the My Sprint Mobile app
Pay your bill from your phone, no username or password required.  It's still the best way to manage your account right from your device. From mobile app, you can view and pay your bill with ease. Efficiently add and remove your payment methods at your convenience and also can manage AutoPay.
Beside that you can pay Sprint pay bill  by mail. Send your payment in the envelope provided with your bill. If you do not have the payment envelope, send your payment to:
Sprint
PO Box 4191
Carol Stream, IL 60197-4191
Tags: