Promotion Boost Mobile Unlimited Data Plan for $25
Promotion Boost Mobile Unlimited Data Plan for $25 | A subsidiary Sprint, Boost Mobile have regular Unlimited Gigs plan that costs $50 for the first line and $30 for each additional phone line.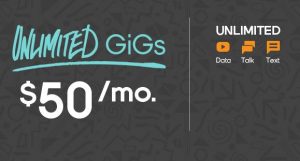 With unlimited plan you choose, Boost Mobile gives you:
Unlimited data, talk & text
Unlimited Music Streaming (with select music partners)
Save $5/month when you sign up for Auto Re-Boost on a single or primary line
Mobile Hotspot
No annual service contracts Optional add-ons – like International Calling and boostTV
But starting tomorrow February 14 2017 ago, quoted from prepaidphonenews, Sprint's Boost Mobile has notified dealers of a new 4 lines for $100 family plan promotion. To get this deal you have to port at least one line from a non-Sprint based operator. The other three lines have to be either port-ins or new activation. Two or three lines cost the same $100 as four smarphone line. You can add a fifth line for $30 extra. The first line is eligible for a $5/month discount for using auto pay. So, if you take 4 lines, you only pay $25 per single individual smartphone.
Boost Mobile Unlimited Data Plan
The new family plan promotion is available at Boost dealers until March 14, 2017. All lines get all the same features as Boost's regular and is available to new and old customers without the port-in requirement. Those features include
Unlimited on-network domestic voice minutes and messaging.
Unlimited, unthrottled data with the following restrictions: all video streaming is degraded to 480p resolution, all audio streaming is restricted to 500Kbps, all online gaming data is throttled to 2 Mbps, and hotspot, VPN and P2P data is throttled to 2g speeds after 8 GB/month.
50 minutes/month of domestic voice roaming.
Please note after 23 GB/month data performance will be deprioritized when the network is congested. Okay, that' all promotion information of Boost Mobile Unlimited Data Plan.

Tags: