MetroPCS Deals for Switching
There are plenty of reasons to switch over to MetroPCS and enjoy unlimited data with excellent coverage all across
the country. If the superb service isn't reason enough, there are some fantastic MetroPCS deals for switching that might give you that extra little nudge to make the change for the better.
The Basics
For a start, when you switch from AT&T or Verizon you can feel confident that MetroPCS has the coverage to serve your needs without any hidden surprises. There are no sneaky fees to watch out for, and if you find the right plan you could save up to 40% every month by switching to MetroPCS. And data caps will be a thing of the past, with
unlimited LTE data via the T-Mobile network, helping you to stream and share as much as you want, no matter where you are.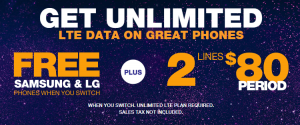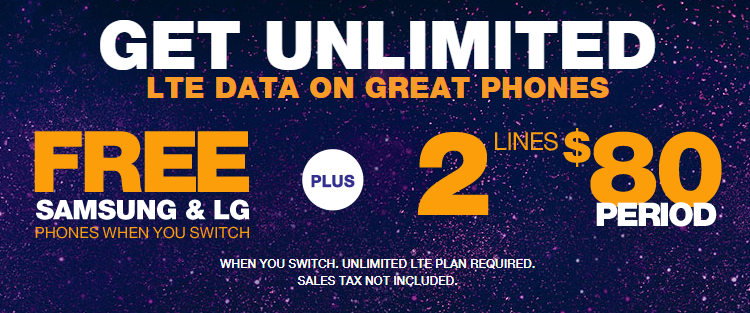 What's more, MetroPCS has a superb range of Android phones and iPhones to choose from, meaning you can find the perfect phone for your unique needs and budget. The latest phones are available with a selection of great cell and data plans to serve you in the best way possible.
Great Deals to Save Big
Aside from all the great benefits you'll enjoy by switching to MetroPCS, there are some specific deals designed to
reward you for making the switch. The Switcher Instant Rebate deal is only here for a while at participating stores, and it allows you to save $49 when purchasing a Motorola Moto E4, or the J3 Prime from the Samsung Galaxy range, and porting in an existing wireless number.
Or, if you prefer the J7 Prime from Samsung, or maybe the LG K20 Plus, you could receive a $99 rebate from the usual price when you port-in an existing number. The Switcher Instant Rebate deals give you the opportunity to get top-of-the-range phones cheaper than anywhere else when you make the transition over to MetroPCS.
Don't Miss Out MetroPCS deals for switching
There has never been a better time to join, and the MetroPCS deal for switching are the perfect complement to the existing bounty of fantastic benefits the MetroPCS service offers. But don't delay, because the Switcher Instant Rebate deal is time limited, and you don't want to miss out.
There are other deals to enjoy when opening a new line or upgrading with MetroPCS, so if you make the switch you can rest assured you'll be rewarded for remaining loyal further down the line. If you like the idea of saving money at every turn, with access to the best phones, superb service nationwide, no hidden costs and rewards for loyalty, then make the switch now and enjoy the extra benefit of a switching deal.